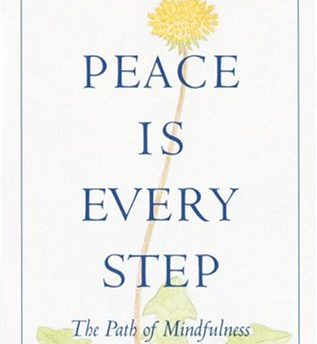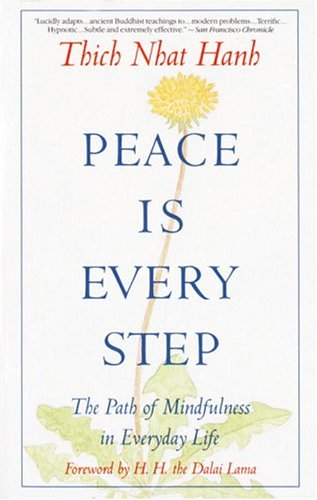 Often times in my discussions and debates with people about creating change in the world (or in their personal lives), we run across the topic of inner-work and meditation as action in itself. The concept presented to me is this: with our positive thought patterns, we are co-creating a new and more positive reality for ourselves and for the world; recognizing negative circumstances only perpetuates them, so we should focus our minds on the positive.
While this approach may sound appealing and even virtuous, it is actually somewhat selfish and short-sighted. To stand by and close your eyes to evils will not eliminate them; and to open your awareness and raise others' awareness will do anything but perpetuate the evils. Recognizing an issue is required to be able to act on that recognition. And while thoughts are important (thoughts are the basis for all actions and decisions), it is the actions and decisions that change the world, not just the thoughts that stimulated them.
I was reading Peace is Every Step by Thich Nhat Hanh this morning and came across a very powerful passage that touches on this very concept:
Mindfullness
Must Be Engaged
"When I was in Vietnam, so many of our villages were being bombed. Along with my monastic brothers and sisters, I had to decide what to do. Should we continue to practice in our monasteries, or should we leave the meditation halls in order to help the people who were suffering under the bombs? After careful reflection, we decided to do both – to go out and help people and to do so in mindfulness. We called it engaged Buddhism. Mindfulness must be engaged. Once there is seeing, there must be acting. Otherwise, what is the use of seeing?

We must be aware of the real problems of the world. Then, with mindfulness, we will know what to do and what not to do to be of help. If we maintain awareness of our breathing and continue to practice smiling, even in difficult situations, many people, animals, and plants will benefit from our way of doing things."
Neither I nor Thich Nhat Hanh suggest that meditation might not be useful. On the contrary, meditation and mindfulness is necessary to become fully aware of an issue, to better understand the suffering of the issue's victims; only then can appropriate action be taken. But you cannot meditate away a real problem… not in your personal life, and not in the world around us. We certainly are co-creators of our collective reality, but creation on our end takes more than just meditation and the proper thoughts, it also takes appropriate decision making and actions in the physical world.
"All that is necessary for the triumph of evil is that good men do nothing." – Edmund Burke, Philosopher and Politician, 1729 – 1797
I encourage you to read Peace Is Every step … it is actually free as an ebook on Amazon. Just click on the image on the Amazon page.