[Written first week of April – published late!]
I've spent the last two weeks in Asia. I was primarily there for my Purpose Inspired Marketing team retreat, but I also explored a lot around Malaysia and the Philippines, experiencing new cultures, foods, and adventures. It was a really transformational (and fun) trip for me.
I want to share some of my experiences and lessons with you. If you have any questions, please comment below!
Countries visited
Malaysia
Philippines (Boracay, Manila, and Tagaytay)
Singapore (around airport only)
Tokyo (inside airport only)
Experiences
Future Music Festival Asia in Kuala Lumpur, Malaysia (saw Gangham style live)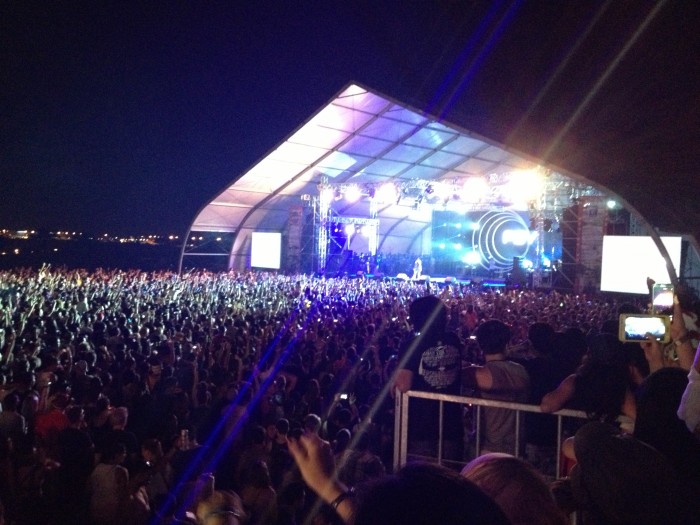 Toured MindValley officies
(then we had Vishen, Kristina, and other cool MindValley people over our place for drinks)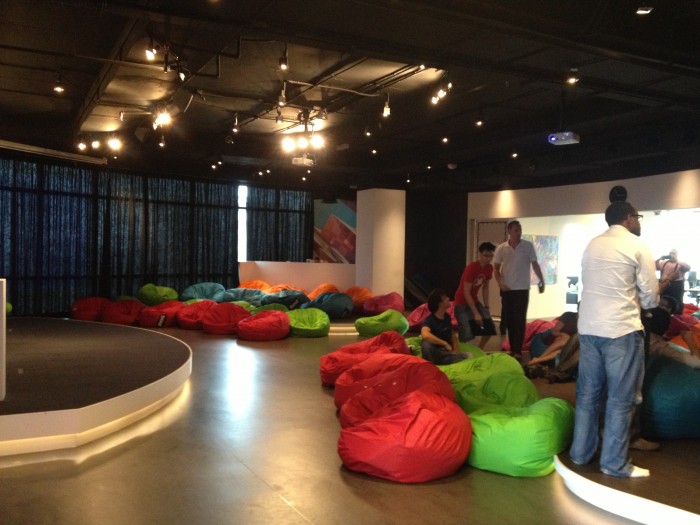 Went shopping in Chinatown Malaysia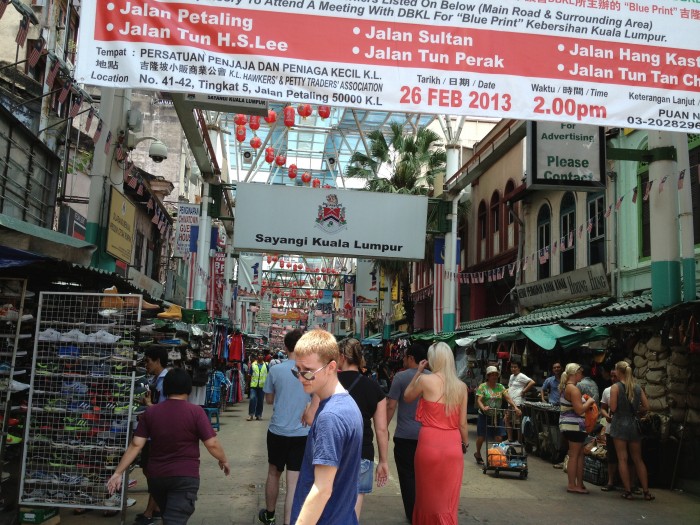 Team retreat in Boracay in one of the most beautiful Villas available there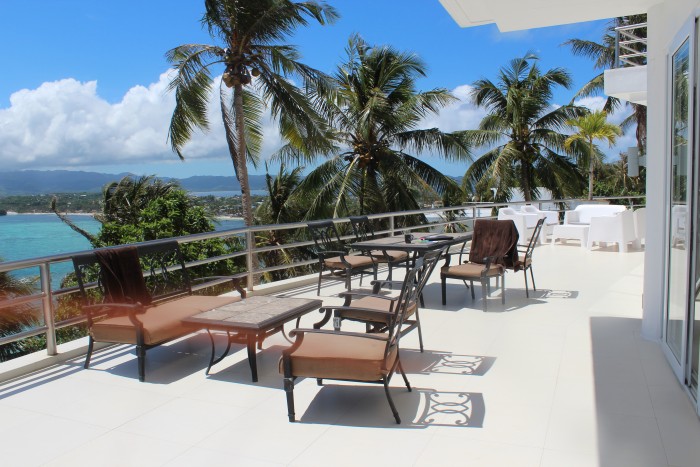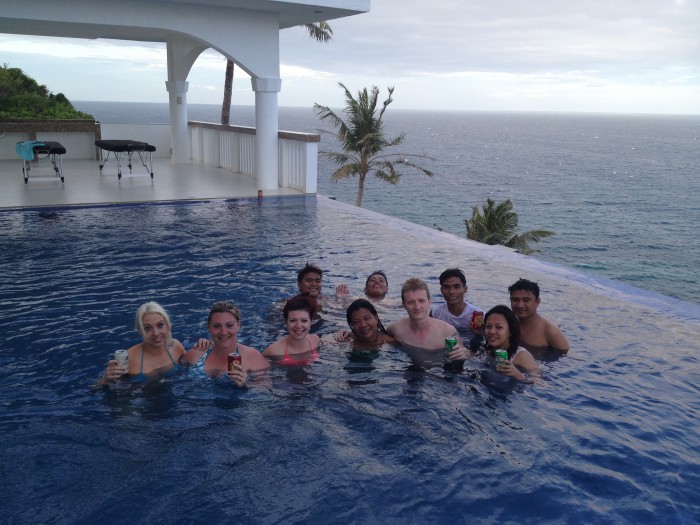 Mountain Biking with John (crossed goal off list)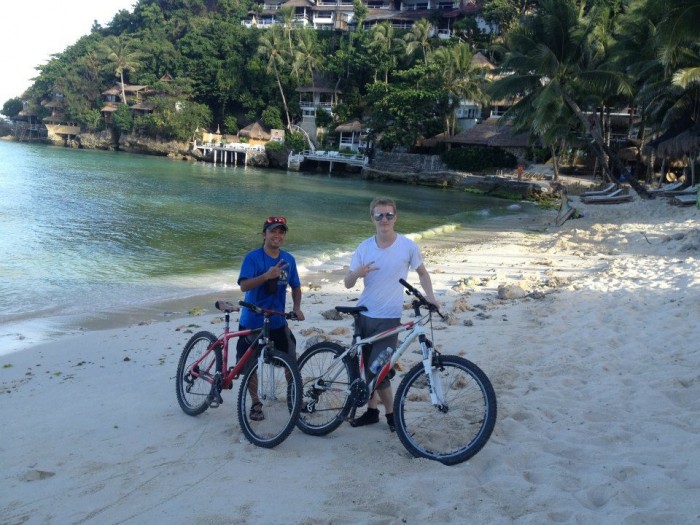 Explored different areas of Manila (Chinatown, walked on Intramuros Wall – old spanish war fort, Tagaytay, and more)
Different forms of transportation (tricycle pedicabs, WW2 jeeps as public bus)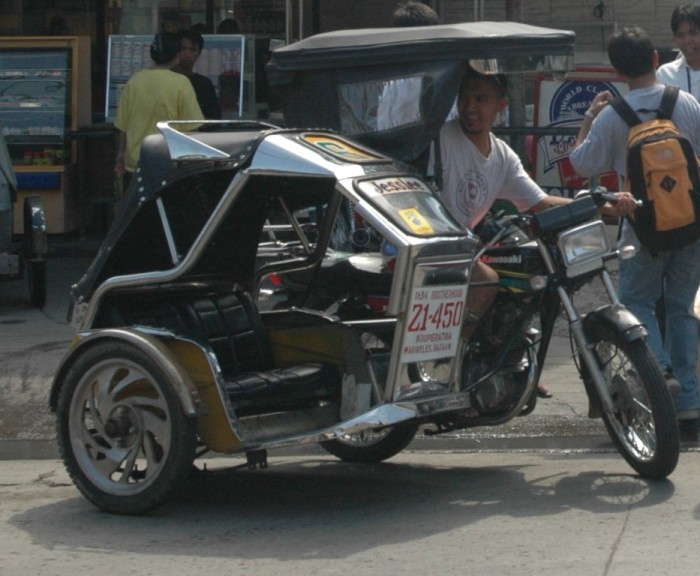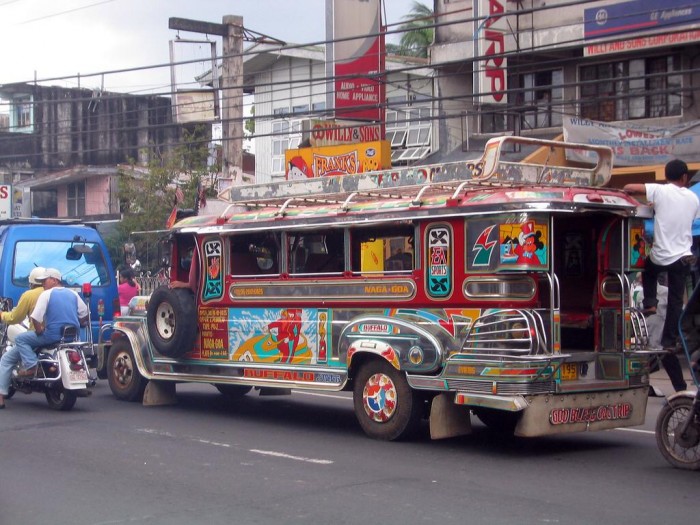 Ate a duck embryo (also tried some other new foods like Octopus, Malaysian food, Filipino food and more… but the duck embryo was by far the most unique)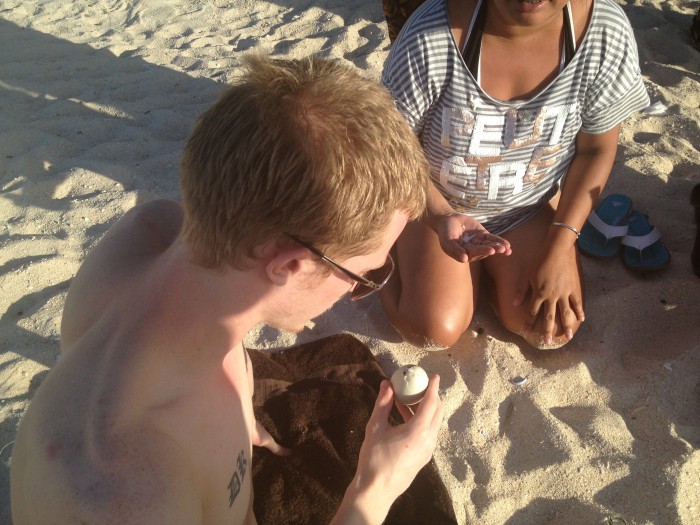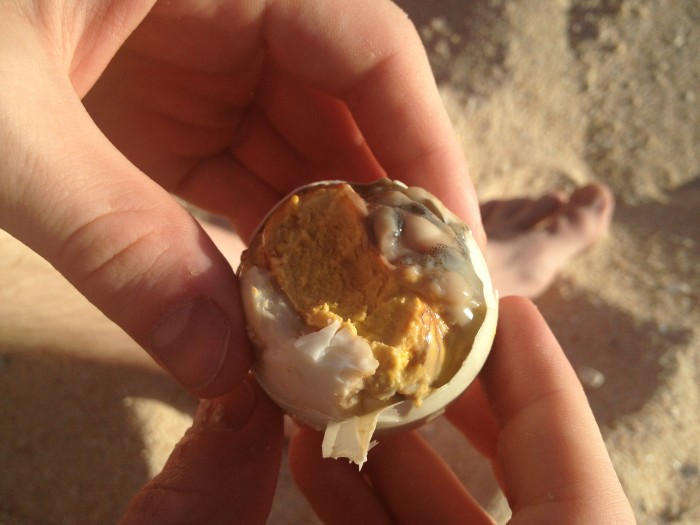 Island hopping and snorkeling off a boat (and drank from a fresh coconut that we bought from a passing salesman on a boat… there was also one selling ice cream!)… we then watched the sunset on the boat ride back from the last beach we visited. It was beautiful!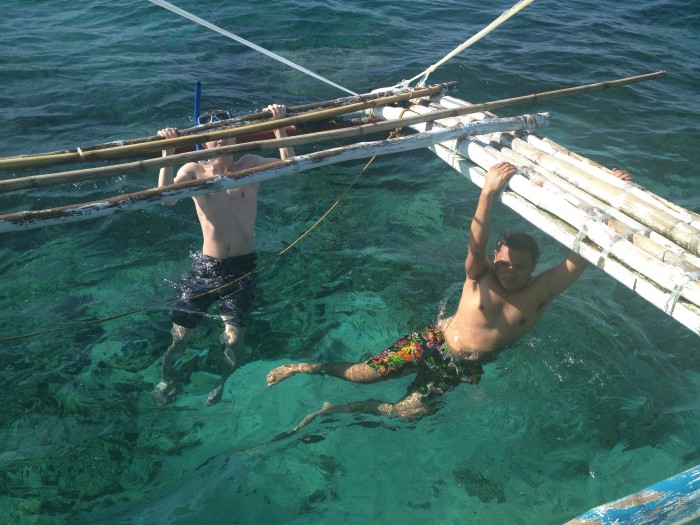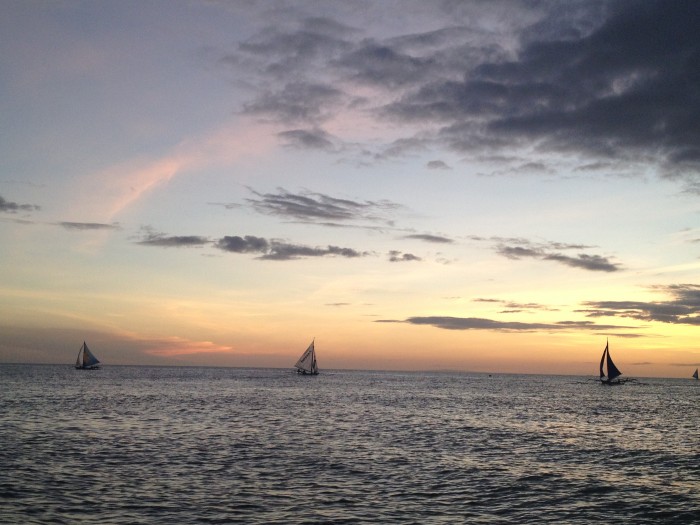 Visited employees' homes (thanks to Marvin and Leah and their families for opening up their homes and inviting us)
Learned to ride motorcycle (Thanks Marc!)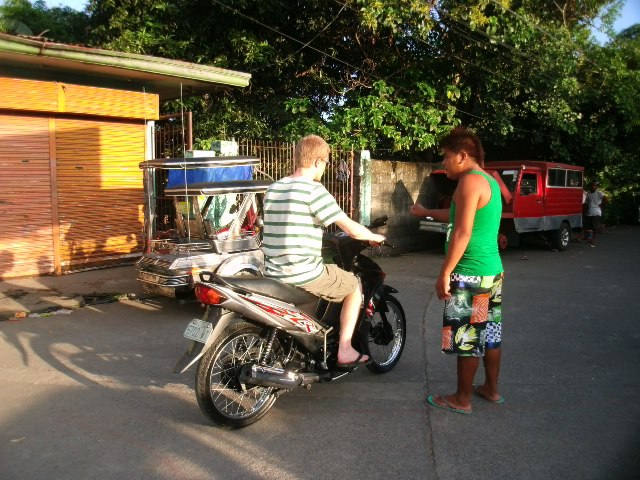 Ate traditional Filipino food in a traditional way by hand off a banana leaf (except I used two hands to eat instead of just one!) … Leah's mother in law cooked a wonderful meal for us and we ate with their family.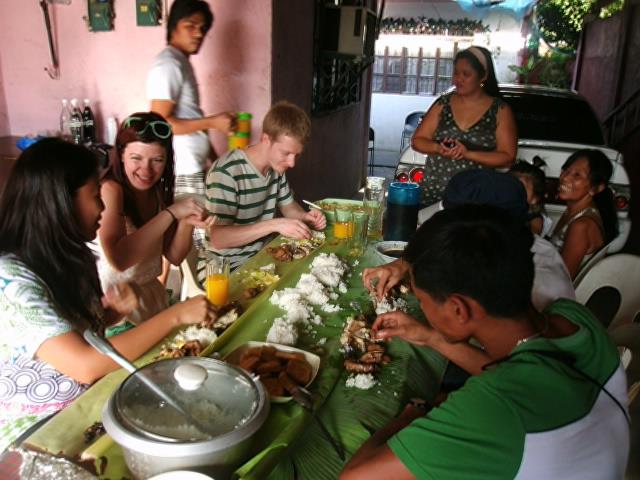 Visited the volcano area at Tagaytay and zip-lined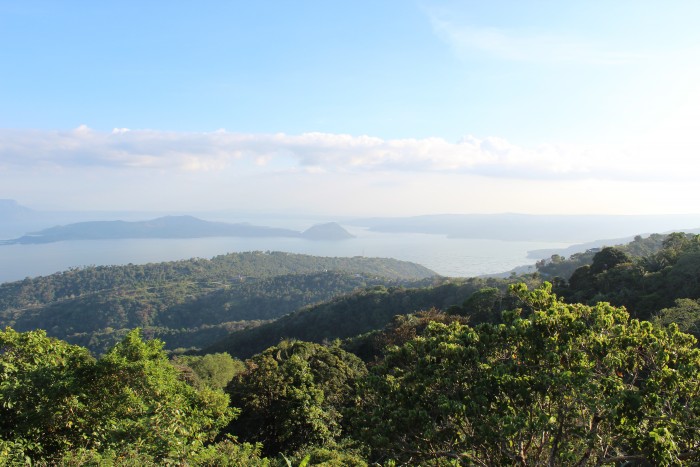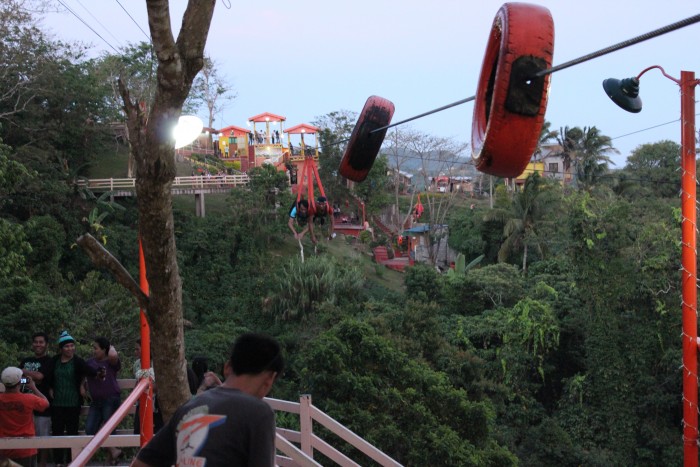 Karaoke rap with Leah and her family and Marvin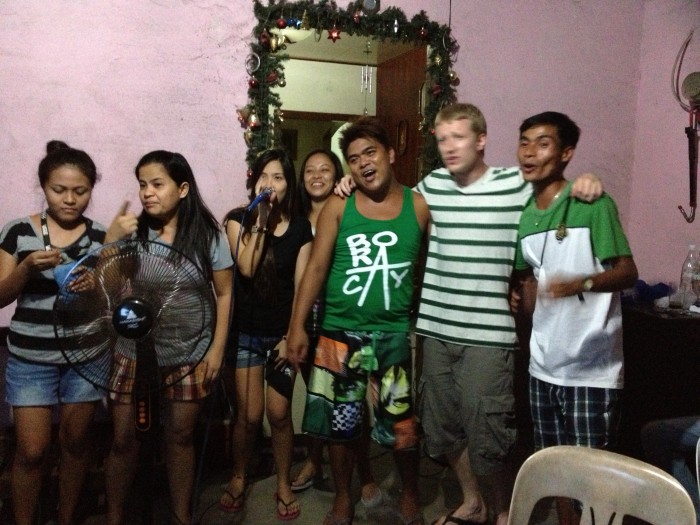 Lessons Learned
Overall, it was an unforgettable experience and the team bonding was invaluable.
Coming back, I have a much deeper appreciation for everything I have living in the US, but also a much stronger desire to explore more cultures outside of our own as soon as possible.
While the Philippines is rather developed and I really enjoyed it (and plan on living there for about six months), it's also noticeably a 3rd world country. Seeing the happiness and strong values in their lives, despite living in what most US Citizens would consider significant poverty, is really inspiring to the human spirit.
I've determined that happiness definitely does not depend on your absolute conditions – that there's always something more and always something less than where you are – and that it's almost entirely a matter of internal, rather than external, circumstances that creates your happiness.
Also, visiting MindValley was really inspiring in terms of building a company culture and designing a really cool office. I love what Vishen has done there and pull a lot of inspiration from everything they do.
I'm happy to be home – but also can't wait for my next international exploration and mind opening experience. And also eager to come back to the Philippines and hang out with my team and new friends again, as well as explore the other islands, and eventually the rest of Asia, in an extended trip.
—-
And of course, a HUGE thank you to Nick Kho, CEO of Real Social Dynamics, and a great friend and mentor, for making this trip happen 🙂